INVESTMENT IN EMPLOYEE WELLBEING IS GAINING MOMENTUM IN THE WORKPLACE, NOT LEAST BECAUSE OF THE IMPROVED LEVELS OF ENGAGEMENT, MORALE AND PRODUCTIVITY THAT COME AS A RESULT
It's true, creating a culture of organisational wellbeing can be challenging. However, with our strategic, holistic and tailored approach, you will:
Reduce costs associated with sickness absence and presenteeism
Increase employee engagement and productivity
Improve employee psychological wellbeing
Develop leaders who foster a sense of wellbeing with their teams
Develop an organisation that upholds a culture of wellbeing and who can more
effectively manage organisational pressures and challenges
WORKING WITH YOU, WE'RE ABLE TO ACHIEVE THIS BY APPLYING EVIDENCE-BASED SOLUTIONS TO:
Develop a tailored wellbeing strategy
Select initiatives that complement your culture and values
Train staff to become more emotionally resilient and so cope better with pressure
Create an environment that facilitates good physical and mental health and
employee engagement
OUR 'THRIVING NOT SURVIVING' MODEL
We fully exploit our 'Thriving Not Surviving' model to go beyond resilience. We have developed a workshop that emphasises four elements: Purposeful Engagement, Cast Iron Confidence, Positive Challenge and Positive Performance. These four elements together, provide Leaders with the cognitive strategies that they need to sustain high performance under pressure and develop a mind-set for success. Read more here: Thriving Not Surviving. See the flyer used for  our 'THRIVING NOT SURVIVING'  workshops delivered to the  NHS: brochure
WHAT DO OUR CLIENTS SAY?

NEXT STEPS
Many organisations are unsure as to how best to implement wellbeing and although it is not rocket science, there are a number of considerations. Call now to book an audit of your wellbeing initiatives and find out if they will make a difference to your bottom line. Talk to us on 0161 344 5492 or Email us at adminsupport@cognoscenti.uk.com/sharon@cognoscenti.uk.com or talk directly to Sharon on 0161 344 5492. Why wait?
Putting Psychology to Work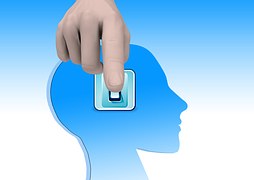 Register for our 'Putting Psychology to Work' emailer and you'll receive helpful insights twice a month on: Wellbeing, Change, Leadership and related issues. We won't share your info with anyone else. Sign up now to receive your free copy of
"What Psychology Tells Us About Creating A Shared Vision That Will Engage Staff".
Our 'Resilient Performance' Model