ABOUT COGNOSCENTI BUSINESS PSYCHOLOGISTS
Sharon De Mascia, Director and Owner
As director and owner of Cognoscenti, I collaborate with a small team of experienced and professional Associates to apply our expertise in the business world. Our collective passion is very much about Putting Psychology to Work.
I'm a chartered occupational psychologist (registered with the Health and Care Professions Council) with over 25 years' experience of delivering organisational consultancy and training with organisations including; The House of Commons, Santander, BBC, the Vita Group, NHS, CIPD and ATL (now NUT).
My areas of specialism are wellbeing, leadership, change management and executive coaching. Other credits and interests include:
Providing training on 'Managing Strategic Wellbeing in the Workplace' on behalf of the Chartered Institute of People and Development
Published author, Executive Coach and supervisor for the global MBA at Alliance Manchester Business School
Lecturer in Leadership Psychology at the University of Reykjavik
Co-convener of the British Psychological Society 'Health and Wellbeing at Work'group
Executive Coach for the Manchester Metropolitan University
WHAT DO OUR CLIENTS SAY?
SHARON'S PRESS INTERVIEWS
Super Stress: Crumbling Under the Pressure of the Economic Crisis. A contribution by Sharon De Mascia. Evening Standard. (2012)
The Economy and Its Impact on Stress. A contribution by Sharon De Mascia. Personnel Today. (2012)
A Healthy Mind on the Job. a contribution by Sharon De Mascia. The Guardian. 1st July (2011)
SHARON'S PRESENTATIONS
The 2018 'Health and Wellbeing at Work' conference on 'A Workplace Risk Assessment for Suicide and Managing Mental Health Strategically
The 2017 'Annual Division of Occupational Psychology conference' on 'Implementing Psychological Wellbeing'
The 2017 'European Work and Organisational Psychology' conference on 'Men's Mental Health'
The 2016 Annual 'Division of Occupational Psychology' Conference on 'The Contribution That Occupational Psychologists Make to Wellbeing in the Workplace'
The 2016 annual 'Health and Wellbeing at Work' conference at the Birmingham NEC on 'Why Existing Organisational Wellbeing Approaches Don't Work for Men'
The Icelandic Project Management Institute. November 2016, on 'Managing Successful Projects'
The 2017 'Health and Wellbeing at Work' conference on Resilience in Difficult Situations'
An example review of Sharon's book, 'Project Psychology: Using Psychological Models and Techniques to Create a Successful Project.
"One of the books biggest strengths is the straightforward language which neatly summarizes a wealth of knowledge so that it can both act as an introduction for those unfamiliar with psychology or an "aide memoire" for those with considerable knowledge in this area. Insightful questions throughout the book enable both types of reader to focus on the psychological essentials for successful projects.

Writing a book which is likely to appeal to both HR Specialists and technically trained Project Managers is a skill in itself and De Mascia is to be congratulated on her achievement. Much of what she covers is also likely to be of interest to HR and MD specialists operating in more traditional team development settings". A.J.Mellor (full review on Amazon.co.uk)
For more information about my publications and papers, click the articles and publications link. You'll also find my blogs here.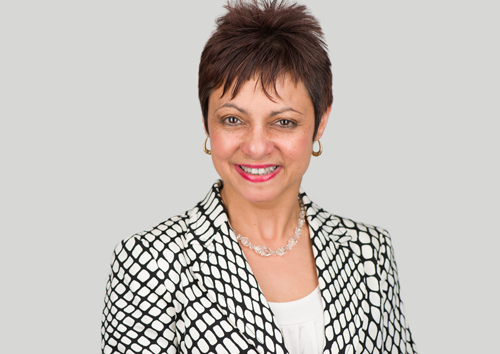 Putting Psychology to Work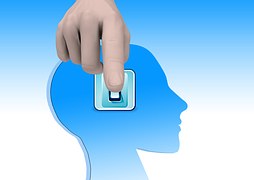 Register for our 'Putting Psychology to Work' emailer and you'll receive helpful insights twice a month on: Wellbeing, Change, Leadership and related issues. We won't share your info with anyone else. Sign up now and receive your free copy of
"What Psychology Tells Us About Creating A Shared Vision That Will Engage Staff"
.