RESEARCH HAS SHOWN THAT GOOD LEADERSHIP IS THE MOST FUNDAMENTAL AND CRUCIAL ELEMENT OF ANY BUSINESS, SINCE GOOD LEADERS INCREASE PROFIT, PERFORMANCE AND PRODUCTIVITY.
Increasingly, modern day leadership depends on the ability of your leaders to create an inspiring workplace environment that engages, motivates and engages employees. Developing leadership skills therefore is fundamental to the long-term growth of any business.
WORKING WITH US YOU WILL HELP YOUR LEADERS AND MANAGERS TO:
Develop greater self-awareness and understanding of their preferred leadership
style and crucially, the impact this has on others
Improve their emotional intelligence and so facilitate good business relationships
Inspire staff by bringing your vision to life and creating an engaging team environment
Consistently perform well under pressure
Approach their work with creativity and commercial acumen
WORKING WITH YOU, WE EXPLOIT AND TAILOR A RANGE OF DEVELOPMENT SOLUTIONS INCLUDING:
Executive coaching, based on the psychometrics of Hogan, OPQ, Wave, 16pf and MBTI
Customised leadership development
Team building to improve cohesive and collaborative working at board and management level
Establishing a culture of creativity and entrepreneurship
Personal performance helping leaders and managers develop their emotional intelligence and to perform effectively under pressure
NEXT STEPS
Get in touch with us and see how we can help with your organisational issues and aspirations. Talk to us on 0161 344 5492 or Email us at adminsupport@cognoscenti.uk.com/sharon@cognoscenti.co.uk or talk directly to Sharon on 0161 344 5492. Why wait?.
WHAT DO OUR CLIENTS SAY?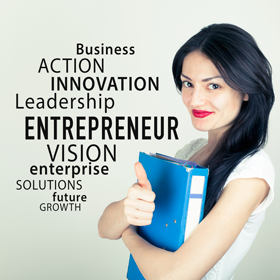 Sharon was recently interviewed by Andy Hall (Shareable Insights) about the differences between Successful Entrepreneurs and what they do differently. Watch the video here: What Makes Entrepreneurs Different?
Putting Psychology to Work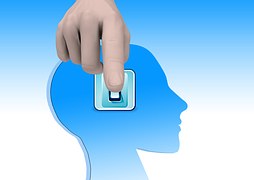 Register for our 'Putting Psychology to Work' emailer and you'll receive helpful insights twice a month on: Wellbeing, Change, Leadership and related issues. We won't share your info with anyone else. Sign up now and receive your free copy of
"What Psychology Tells Us About Creating A Shared Vision That Will Engage Staff".